Pro-Sport
Moving Your Practice to Optimal Impact
Premier microcurrent device
Effective non-drug, non-invasive treatment for chronic and acute pain
Engineered, manufactured and serviced in the U.S.
24 modes including 19 advanced modes; five modes and ability to program patient-specific modes
Advanced engineering allows user to control power level, pulsing action, damping, modulation and more
Level 1 and Level 2 training allows healthcare practitioners to learn best use practices
Wave of the Future
PRO-SPORT is an advanced microcurrent device used by professionals, including pain management specialists, orthopedic surgeons, chiropractors, athletic trainers and other healthcare practitioners, to manage, and in some cases eliminate, pain experienced by their patients.
Prescription required. PRO-SPORT not intended for diagnosis or treatment of disease.
Warning: Not intended for individuals with pacemaker or other implanted electronic device or who may be pregnant.
MKT-130401-21A
Our Most Popular Professional-Grade Items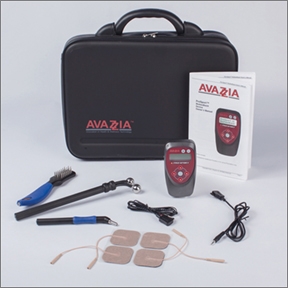 Pro-Sport III-kit (Rx required)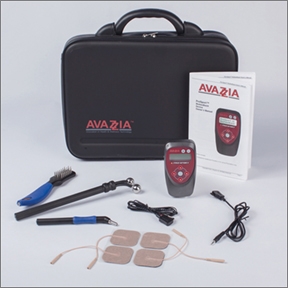 PRO-SPORT ULTRA Device Kit (Rx required)
Avazzia Accessory – Y Electrode – 8 inch handle
Pencil Electrode for BEST Devices
Take Advantage of Free Shipping
Free ground shipping in the US for online orders over $100.